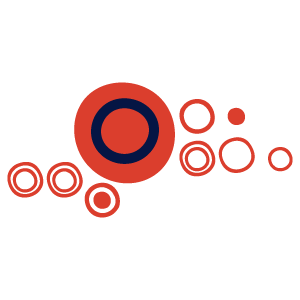 Like many populations around the world, Aboriginal and Torres Strait Islander peoples are living longer lives and, as such, the number of people impacted by dementia is rising.
Dementia in Aboriginal and Torres Strait Islander communities is 3-5 times higher than the general Australian population. Low awareness of dementia and aged care services has been identified as a key factor contributing to poorer outcomes for older Aboriginal and Torres Strait Islander people. Our project aims to provide a centralised online source of appropriate resources and information for Aboriginal and Torres Strait Islander communities. We are translating the results of current research into culturally relevant and accessible information, education and training for people living with dementia, their families and carers, as well as for Aboriginal and Torres Strait Islander Health Workers. We are working with our Aboriginal and Torres Strait Islander community partners across New South Wales (NSW), as well as through our diverse networks to ensure national impact.
This project stems from over 10 years working in partnership with Aboriginal communities, including extensive community consultation, engagement of Aboriginal people in research, building ageing and dementia care capacity, and culturally safe resource development.
It was important for the team to come up with a name that was reflective of the project and accepted by the community. As part of this process, we had a brainstorming session with the team where we came up with a number of different ideas. We kept in mind that some community members refer to dementia as 'a sick spirit' and that looking after someone with dementia requires a caring centred approach. We then consulted our community partners and discussed the different options. It was then decided that the project would be called 'Caring for Spirit'.
We worked with NGNY, an Aboriginal owned and operated digital agency, to create our project logo. We provided a brief to NGNY on what we were hoping to achieve and they provided us with design concepts. We had regular catch-ups with NGNY to provide feedback.
We feel that the lines used within the project logo reflect the dementia journey. The number of lines used in the project logo reflect tree rings that you find in the tree trunk to see its life journey. The dark circle in the middle can be seen as a seed or beginning of a person's life journey.
Project Support Team (NeuRA Aboriginal Health and Ageing Program)
Project Support Team (NeuRA Aboriginal Health and Ageing Program)
About our Partners and Collaborators
Caring for Spirit is supported by funding from the Australian Government under the Dementia and Aged Care Services Fund, Research and Innovation Grants.
Other Acknowledgements: Other research investigators (Professor Brian Draper, Professor Gail Garvey, Professor Robert Cumming), contributing students, piloting and expert review panel.
How to get in touch with us
PREVIOUS ISSUES OF OUR NEWSLETTER CAN BE DOWNLOADED HERE: